MOCA — GTA21
Exhibition Design
2021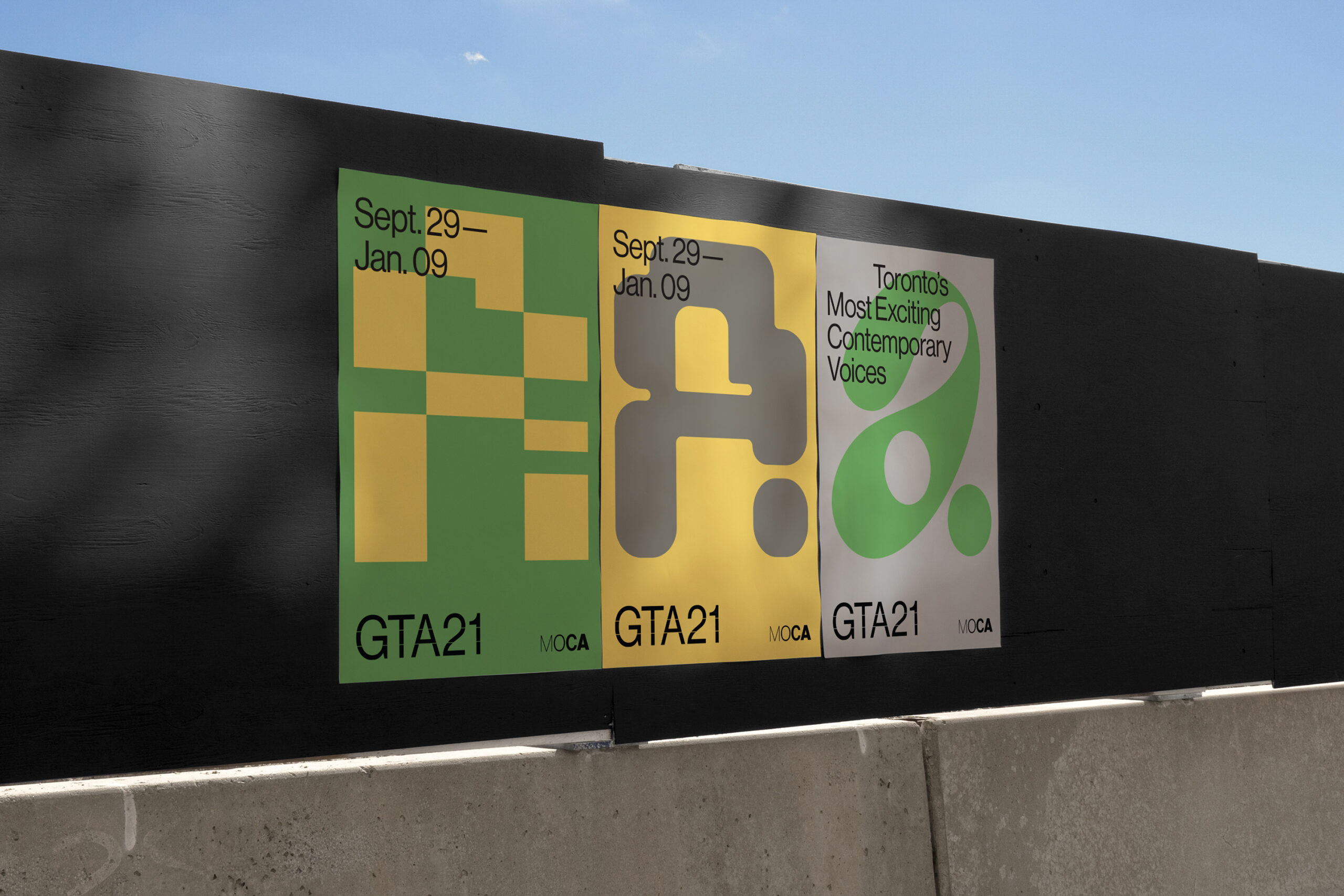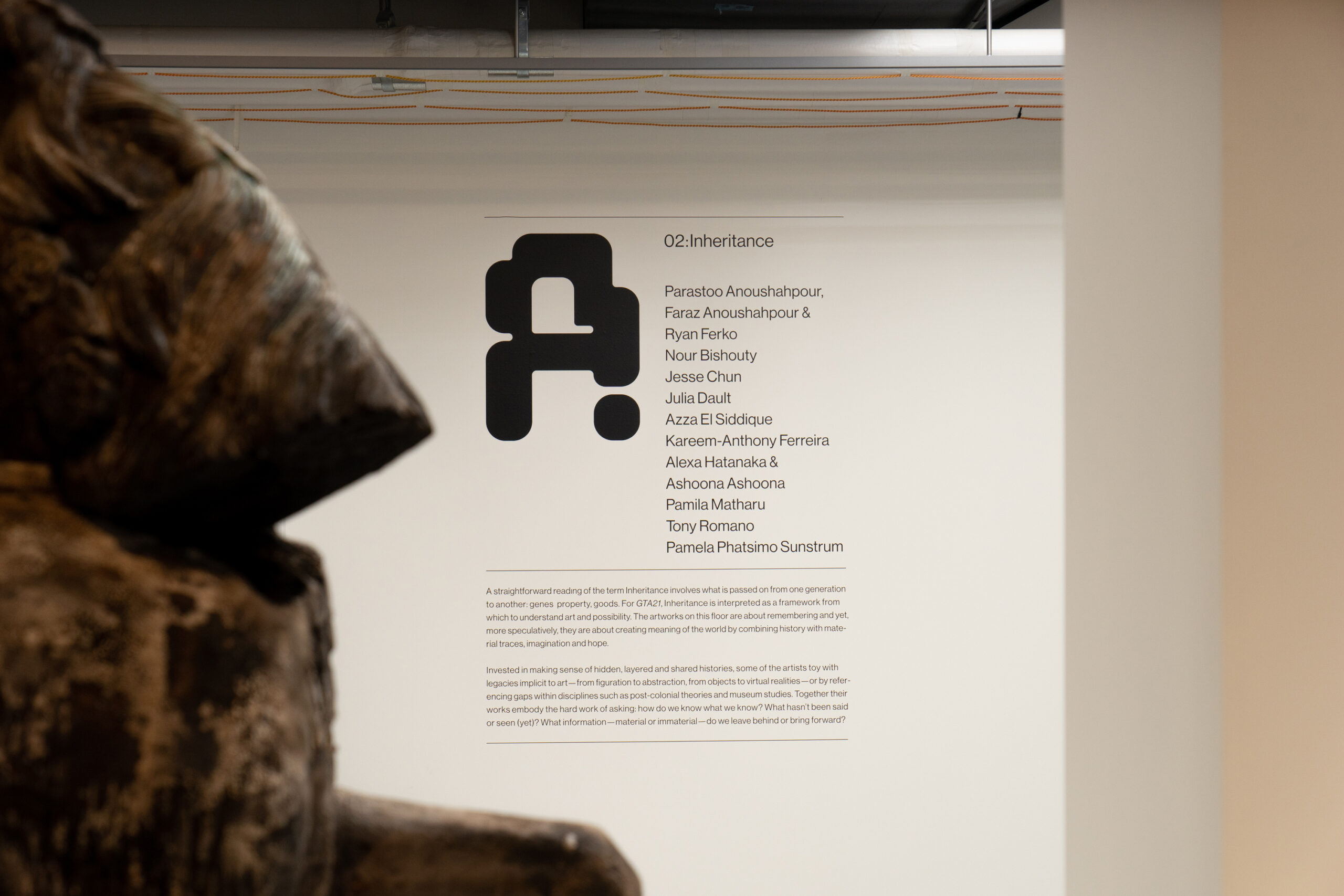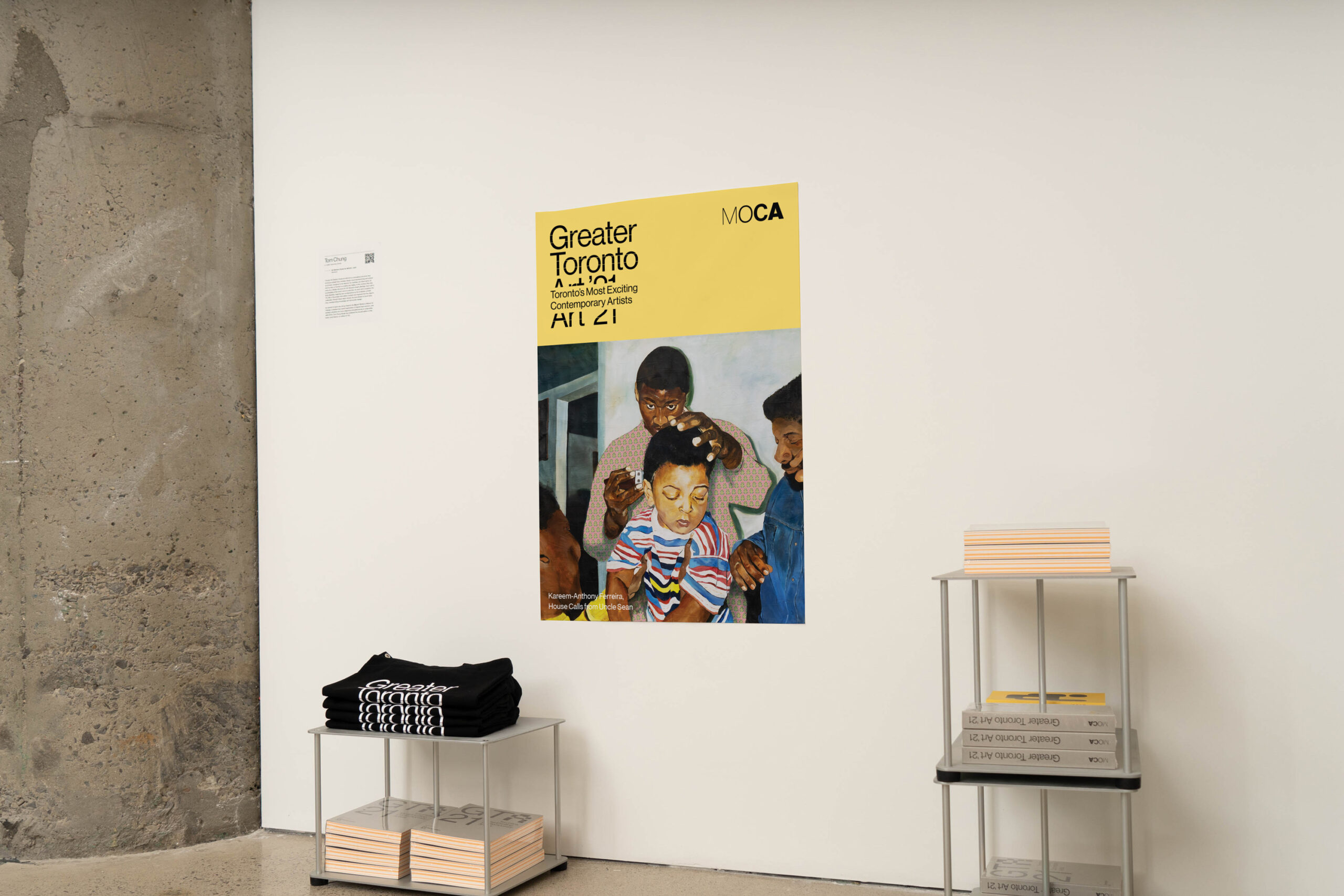 ︎︎︎Client: MOCA
︎︎︎Studio: Blok Design
︎︎︎Role: Designer

Greater Toronto Art 2021 (GTA21), brings together twenty-one of the most energizing artists and art collectives working in Toronto and asks each one of them to consider, "What is urgent to you today?".

As part of the exhibition identity and printed publication, I collaborated with a senior designer in creating design material for the gallery space. This included posters, tote bags, artist labels and signage.